Sunday, December 25, 2011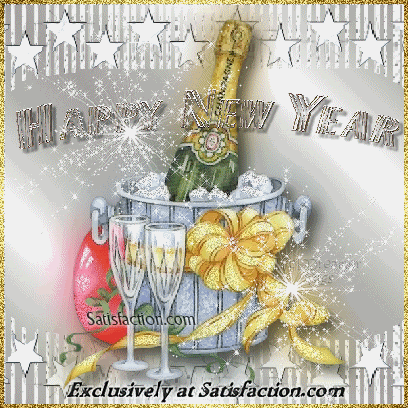 While we continue this effort in collaboration and cooperation with other Human Rights organizations working in Africa and network around the globe, As International will continue to call on the intervention of UN Security Council, Amnesty International, Human rights Watch and other NGOs working and promoting Human Rights in Africa to help ending conflicts and human rights violations in that region.
The critical issue in DRC should be HIGHLY taken for serious by the UN Security Council and organize new and fair elections for the sake of
Justice, Freedom and RESPECT FOR THE CONGOLESE PEOPLE's CHOICE.
The year 2012 is significant for African SurViVors International: HOPE
In response to the CURRENT critical humanitarian crisis in Rwanda, in the Democratic Republic of the Congo and Burundi, As International calls on all of other organizations to cooperatively work with us for stopping the bloodyshed in the our African Great Lakes Region.
As we said before, you can't talk about Christmas without mentioning Jesus. In the same context, you cannot talk about human rights abuses in Rwanda, congo, war crimes in Congo, crimes against Humanity in Congo and genocide without mentioning General Paul Kagame, the mastermind of the Rwandan and Congolises Genocides, a criminal STILL AT LARGE.
Concerning the DRC,
an independent inquiry was necessay than ever to determine those who are involved in the conflict and who are committing
all kind of inimaginable crimes
on the Congolese soil: Multinational mining companies, American and Briths individuals, Rwandan government (RDF),RCD,CNDP,FARDC, MONUC, and other RPF newly created proxy armies. Concerning Rwanda, a sustained dialogue among Rwandans is more than necessary to end the regional conflict. The dialogue should be helping conflictual parties and the civil societies to map and name problems and relationships. A dialogue sustained over time can produce such a transforming political process.
Our motto for 2012
:
Freedom for all prisoners
of conscience: Ms Ingabire Victoire, Me Ntaganda Bernard, Mushayidi Deogratias and many others plus journalists. All of them are those who were arrested by the dictator Rwandan Paul Kagame, detained and imprisoned for acts in furtherance of their political beliefs. As a consequence, they are arbitrarily denied their liberty and due process of law.
They are charged with political offenses. But more often than not they are charged with criminal offenses in an effort to deny the political nature of their alleged offenses and to stigmatize them as plain criminals guilty of the most heinous crimes such as rebellion, negationism, genocidal ideology, terrorism and variations thereof. These are all non-bailable offenses meant to keep the all of our political leaders incarcerated while court hearings proceeded at snail's pace.
They are all victims of political repression and state terrorism which are the General Kagame and RPF government's reaction to dissent, criticism, political activism and defense of human rights.

Ms Ingabire Victoire Umuhoza,
The Would-Be President of Rwanda
The Rwandan Rosa Parks
Actually sitting in Kagame's prison

Amsterdam - The African SurViVors International Foundation (As International) Committee, along with all survivors across the world particularly in Afghanistan, Democratic Republic of The Congo, Afganistan, Rwanda, Somalia and Burundi, along with the staff at national headquarters in Wilnis in The Netherlands, would like to take this moment to wish you and your family a Blessed Christmas Day and the Happy New Year 2012!
This is the time of year when you can take stock of the blessings you have, and plan for new success in the New Year. One of the blessings we have here at ASIF are our members, partners, and volunteers, because it simply would not happen without all of you. Human rights are the foundation of freedom, justice and peace in the world. When human rights are not respected, tension and even armed conflict often follow. That what we actually live in the Congo, across Rwanda, Somalia and Darfur in Sudan.
The New Year 2012 provides exciting opportunities to all of us, but our success depends on all of us working together toward our goals of Human Rights education, conflict resolution, culture of good governance, and democratic values, Justice and reconciliation. The UN Charter makes this clear by affirming its "faith in fundamental human rights, in the dignity and worth of the human person, in the equal rights of men and women and nations large and small."
The World Programme for Human Rights Education points out that "Human rights education encompasses:
Human rights is not a subject that can be studied at a distance. All people at all levels in Africa should not just learn about the Universal Declaration, about racial injustice, discrimination, war crimes and genocide or about poverty in developing countries without also being challenged to think about what it all means for them personally.
As human rights educator and advocate, African SurVivors International staff members must ask the involved people, students and ourselves, "How does this all relate to the way we live our lives?" The answers to this question will tell us much about how effectively we have taught our students and different community members in different workshops.
(a) Knowledge and skills — learning about human rights and mechanisms for their protection, as well as acquiring skills to apply them in daily life;




(b) Values, attitudes and behaviour — developing values and reinforcing attitudes and behavior, which uphold human rights;
(c) Action — taking action to defend and promote human rights around the world."
Using information and communication technologies (ICTs) to promote human rights education.
Everyone has the right to freedom of opinion and expression; this right includes freedom to hold opinions without interference and to seek, receive and impart information and ideas through any media and regardless of frontiers."
Plan an Internet event or campaign
Using the Internet to advertise and even to host an event is a growing trend in communication and in outreach.
Thank you for being a friend, member, partner and supporter, and best wishes from our family to yours!
Merry Christmas and Happy Holidays 2012 from African SurViVors International!
We look forward to enjoying great New Year 2012 with all of you!
Be healthy, wealthy and sound!
African SurViVors International (AS International)
is an international nonpartisan charity organization devoted to defending human rights. It's an organization working to promote democracy and national reconciliation, inside countries of the African Great lakes Region.
AS International centers its work on the twin concepts of freedom of self-determination and freedom from tyranny. These ideals include the belief that all human beings have the rights to speak freely, to associate with those of like mind, and to leave and enter their countries. Individuals in a free society must be accorded equal treatment and due process under law, and must have the opportunity to participate in the governments of their countries;
AS International's ideals likewise find expression in the conviction that all human beings have the right to be free from arbitrary detainment or exile and from interference and coercion in matters of conscience. ASI does not support nor condone violence.
The Truth can be buried and stomped into the ground where none can see, yet eventually it will, like a seed, break through the surface once again far more potent than ever, and Nothing can stop it. Truth can be suppressed for a "time", yet It cannot be destroyed. ==> Wolverine
Rescue War Refugees
SOS refugees:
=>Medical problems
:tuberculosis, malaria, gastroenteritis, dehydration and intestinal infestation.
=>Provide them
meal, clothing,education,safe place to live and Justice.

Human and Civil Rights
Human Rights, Mutual Respect and Dignity For all Rwandans :
Hutus - Tutsis - Twas

Gén. D. Tauzin Demande Justice
Le Général Tauzian réclame la Justice pour la France et pour les Soldats français.
Les Présidents Nicolas Sarkozy et François Hollande ne font que ridicuriser les soldats français qui payent de leurs vies pour la France. Plutôt que rendre hommage à la France et à l'armée française, ils n'ont fait que prendre partie pour l'ennemi de la France. Il l'explique dans le vidéo qui suit:

Prof. Allan C. Stam
Prof. Allan C. Stam Mich.University U-M Professor of Political Science and Faculty Associate at the Center for Political Studies
Prof. Allan C Stam Michigan University Understanding the Rwanda Genocide - Full version

Prof. Christian Davenport
Prof. Christian Davenport Michigan University & Faculty Associate at the Center for Political Studies

Drame rwandais- justice impartiale
Carla Del Ponte, Ancien Procureur au TPIR:"Le drame rwandais mérite une justice impartiale" - et réponse de Gerald Gahima

Sheltering 2,5 million refugees

Latest videos
Peter Erlinder comments on the BBC documentary "Rwanda's Untold Story Madam Victoire Ingabire,THE RWANDAN AUNG SAN SUU KYI

Rwanda's Untold Story

Rwanda, un génocide en questions

Nombre de Visiteurs

Pages
Popular Posts - Last 7 days
Par  Arsène Laurel [Since 1994, the world witnesses the horrifying Tutsi minority (14%) ethnic domination, the Tutsi minority e...

Edito : Vidéo de quelques minutes montrant avec précision les étapes de la tragédie rwandaise qui a abouti au despotisme que nous vivons ...

ANALYSIS OF PRESIDENT MUSEVENI'S ROLE IN THE BLOODY RWANDA WAR OF 1990. FINALLY UGANDA'S MUSEVENI OFFICIALLY ACCEPTS HIS ROLE IN THE MASS ...

Les survivants du génocide rwandais INSISTENT sur l'embargo contre le régime nazi du FPR Le Control Arms, qui a révélé ces Af...

[Since 1994, the world witnesses the horrifying Tutsi minority (14%) ethnic domination, the Tutsi minority ethnic rule with an iron ha...

Génocide rwandais : Le peuple crie justice ! Mémorandum adressé au Conseil de Sécurité des Nations Unies Plaidoyer pour une enquête global...

[Since 1994, the world witnesses the horrifying Tutsi minority (14%) ethnic domination, the Tutsi minority ethnic rule with an iron han...

[Since 1994, the world witnesses the horrifying Tutsi minority (14%) ethnic domination, the Tutsi minority ethnic rule with an iron han...

Thursday, October 15, 2009 9:51 PM [ Rwandan SurViVors International insists on the hidden Kagame's rampant ge...

Kananga foot shufflers, April 19, 2003 Kinshasa, May 4, 2003 » Kigali, Rwanda, April 22, 2003 "How many lives in danger are necessary for ...

Archives

Everything happens for a reason
Bad things are going to happen in your life, people will hurt you, disrespect you, play with your feelings.. But you shouldn't use that as an excuse to fail to go on and to hurt the whole world. You will end up hurting yourself and wasting your precious time. Don't always think of revenging, just let things go and move on with your life. Remember everything happens for a reason and when one door closes, the other opens for you with new blessings and love.