Tuesday, November 15, 2016
[Since 1994, the world witnesses the horrifying Tutsi minority (14%) ethnic domination, the Tutsi minority ethnic rule with an iron hand, tyranny and corruption in Rwanda. The current government has been characterized by the total impunity of RPF criminals, the Tutsi economic monopoly, the Tutsi militaristic domination, and the brutal suppression of the rights of the majority of the Rwandan people (85% are Hutus), disappearances and mass arrests of Hutus by the RPF criminal organization =>AS International]
CLINTON CASH OFFICIAL DOCUMENTARY MOVIE ( FULL )
The book does not hit shelves until May 5, but already the Republican Rand Paul has called its findings "big news" that will "shock people" and make voters "question" the candidacy of
Hillary Rodham Clinton
.
"Clinton Cash: The Untold Story of How and Why Foreign Governments and Businesses Helped Make Bill and Hillary Rich," by Peter Schweizer — a 186-page investigation of donations made to the Clinton Foundation by foreign entities — is proving the most anticipated and feared book of a presidential cycle still in its infancy.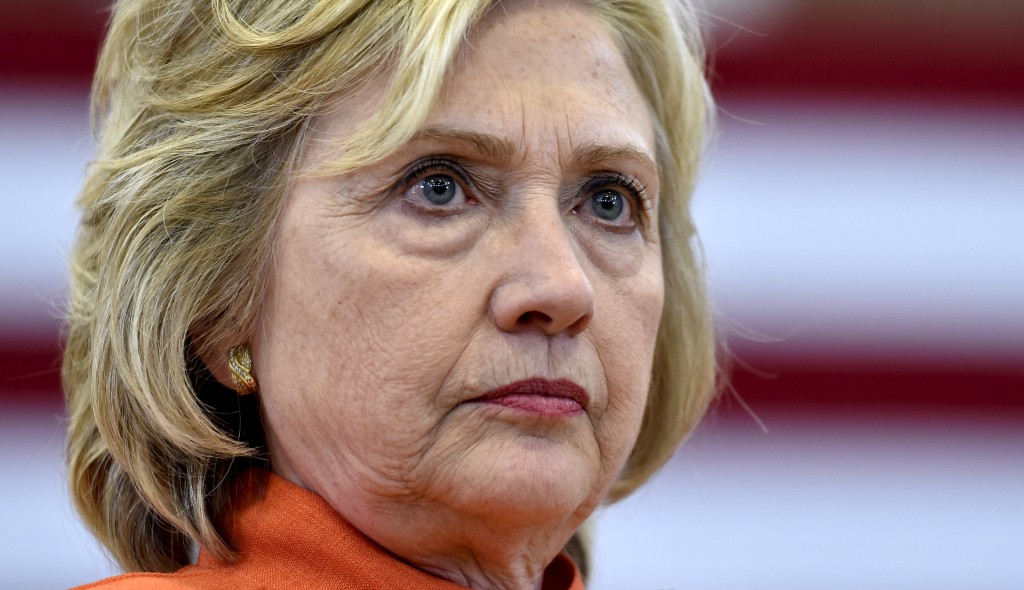 The book, a copy of which was obtained by The New York Times, asserts that foreign entities who made payments to the Clinton Foundation and to Mr. Clinton through high speaking fees received favors from Mrs. Clinton's State Department in return.
"We will see a pattern of financial transactions involving the Clintons that occurred contemporaneous with favorable U.S. policy decisions benefiting those providing the funds," Mr. Schweizer writes.
His examples include a free-trade agreement in Colombia that benefited a major foundation donor's natural resource investments in the South American nation, development projects in the aftermath of the Haitian earthquake in 2010, and more than $1 million in payments to Mr. Clinton by a Canadian bank and major shareholder in the
Keystone XL
oil pipeline around the time the project was being debated in the State Department.
In the long lead up to Mrs. Clinton's campaign announcement, aides proved adept in swatting down critical books as conservative propaganda, including Edward Klein's "Blood Feud," about tensions between the Clintons and the Obamas, and Daniel Halper's "Clinton Inc.: The Audacious Rebuilding of a Political Machine."
But "Clinton Cash" is potentially more unsettling, both because of its focused reporting and because major news organizations including The Times, The Washington Post and Fox News have exclusive agreements with the author to pursue the story lines found in the book.
Members of the Senate Foreign Relations Committee, which includes Mr. Paul and Senator Marco Rubio of Florida, have been briefed on the book's findings, and its contents have already made their way into several of the Republican presidential candidates' campaigns.
Conservative "
super PACs
" plan to seize on "Clinton Cash," and a pro-Democrat
super PAC
has already assembled a dossier on Mr. Schweizer, a speechwriting consultant to former President George W. Bush and a fellow at the conservative Hoover Institution who has contributed to the conservative website Breitbart.com, to make the case that he has a bias against Mrs. Clinton.
ut whether Mr. Schweizer's book can deliver the same sales is not clear. He writes mainly in the voice of a neutral journalist and meticulously documents his sources, including tax records and government documents, while leaving little doubt about his view of the Clintons.
His reporting largely focuses on payments made to Mr. Clinton for speeches, which increased while his wife served as secretary of state, writing that "of the 13 Clinton speeches that fetched $500,000 or more, only two occurred during the years his wife was not secretary of state."
In 2011, Mr. Clinton made $13.3 million in speaking fees for 54 speeches, the majority of which were made overseas, the author writes.
Correction: April 19, 2015
An earlier version of this article gave an incorrect name for the think tank for which Peter Schweizer is a fellow. It is the Hoover Institution, not the Hoover Institute.
The Untold Story of How and Why Foreign Governments and Businesses Helped ... It has been adapted into both a
film
and a graphic novel. ... Hillary
Clinton's
campaign set up a portal called "The Briefing" on its
official
website.
May 12, 2016 -
It would be easy to dismiss an hour-long
film
adaptation of Peter ...
Clinton
campaign
officials
did not respond to a request for comment about the
film
, but ... Michael Moore's
documentaries
about George W. Bush won wide ...
The Truth can be buried and stomped into the ground where none can see, yet eventually it will, like a seed, break through the surface once again far more potent than ever, and Nothing can stop it. Truth can be suppressed for a "time", yet It cannot be destroyed. ==> Wolverine
Rescue War Refugees
SOS refugees:
=>Medical problems
:tuberculosis, malaria, gastroenteritis, dehydration and intestinal infestation.
=>Provide them
meal, clothing,education,safe place to live and Justice.

Human and Civil Rights
Human Rights, Mutual Respect and Dignity For all Rwandans :
Hutus - Tutsis - Twas

Gén. D. Tauzin Demande Justice
Le Général Tauzian réclame la Justice pour la France et pour les Soldats français.
Les Présidents Nicolas Sarkozy et François Hollande ne font que ridicuriser les soldats français qui payent de leurs vies pour la France. Plutôt que rendre hommage à la France et à l'armée française, ils n'ont fait que prendre partie pour l'ennemi de la France. Il l'explique dans le vidéo qui suit:

Prof. Allan C. Stam
Prof. Allan C. Stam Mich.University U-M Professor of Political Science and Faculty Associate at the Center for Political Studies
Prof. Allan C Stam Michigan University Understanding the Rwanda Genocide - Full version

Prof. Christian Davenport
Prof. Christian Davenport Michigan University & Faculty Associate at the Center for Political Studies

Drame rwandais- justice impartiale
Carla Del Ponte, Ancien Procureur au TPIR:"Le drame rwandais mérite une justice impartiale" - et réponse de Gerald Gahima

Sheltering 2,5 million refugees

Latest videos
Peter Erlinder comments on the BBC documentary "Rwanda's Untold Story Madam Victoire Ingabire,THE RWANDAN AUNG SAN SUU KYI

Rwanda's Untold Story

Rwanda, un génocide en questions

Nombre de Visiteurs

Pages
Popular Posts - Last 7 days
The Democratic Republic of Congo is under occupation and deplores at least 5.4 million victims dead since the second war of invasion leade...

[Since 1994, the world witnesses the horrifying Tutsi minority (14%) ethnic domination, the Tutsi minority ethnic rule with an iron ...

While many other Hutu women and their daughters are paraded naked, raped and killed by the RDF/RPF army in the so called "Joint force...

[Since 1994, the world witnesses the horrifying Tutsi minority (14%) ethnic domination, the Tutsi minority ethnic rule with an iron han...

Saturday, May 15,2010 Hutu children are forced to attend ethnically segregated schools accross Rwanda. There is no place for Hutu childr...

Le massacre des refugiés de la cathédrale de Byumba :Mon expérience du Front Patriotique Rwandais (26 Juin 2007) Mon expérien...

[Bizima(na) Karaha(muheto), Azarias Ruberwa(nziza), Jules Mutebusi (vit protégé actuellement au Rwanda),Laurent Nkunda(batware) (vit protég...

ANALYSIS OF PRESIDENT MUSEVENI'S ROLE IN THE BLOODY RWANDA WAR OF 1990. FINALLY UGANDA'S MUSEVENI OFFICIALLY ACCEPTS HIS ROLE IN THE MASS ...

Tuesday, June 16, 2009 U.S. Faces Surprise, Dilemma in Africa By Lynne Duke Washington Post KIGALI, Rwanda —When Rwandan troops invad...

Get a deep insight in to "the house negger" definition and you will understand why Hutus, 85% of the Rwandan population is getting extermin...

Archives

Everything happens for a reason
Bad things are going to happen in your life, people will hurt you, disrespect you, play with your feelings.. But you shouldn't use that as an excuse to fail to go on and to hurt the whole world. You will end up hurting yourself and wasting your precious time. Don't always think of revenging, just let things go and move on with your life. Remember everything happens for a reason and when one door closes, the other opens for you with new blessings and love.